Jaguar MKII 3.4
Year of Manufacture:
---
Make:
Jaguar
Model: Mk II
Exterior Colour: Opalescent Blue Metallic
Interior Colour: Dark Blue
Registration: OVW505D
Transmission: 4 Speed Manual with Overdrive
Chassis Number: 170007DN
Engine Size: 3400cc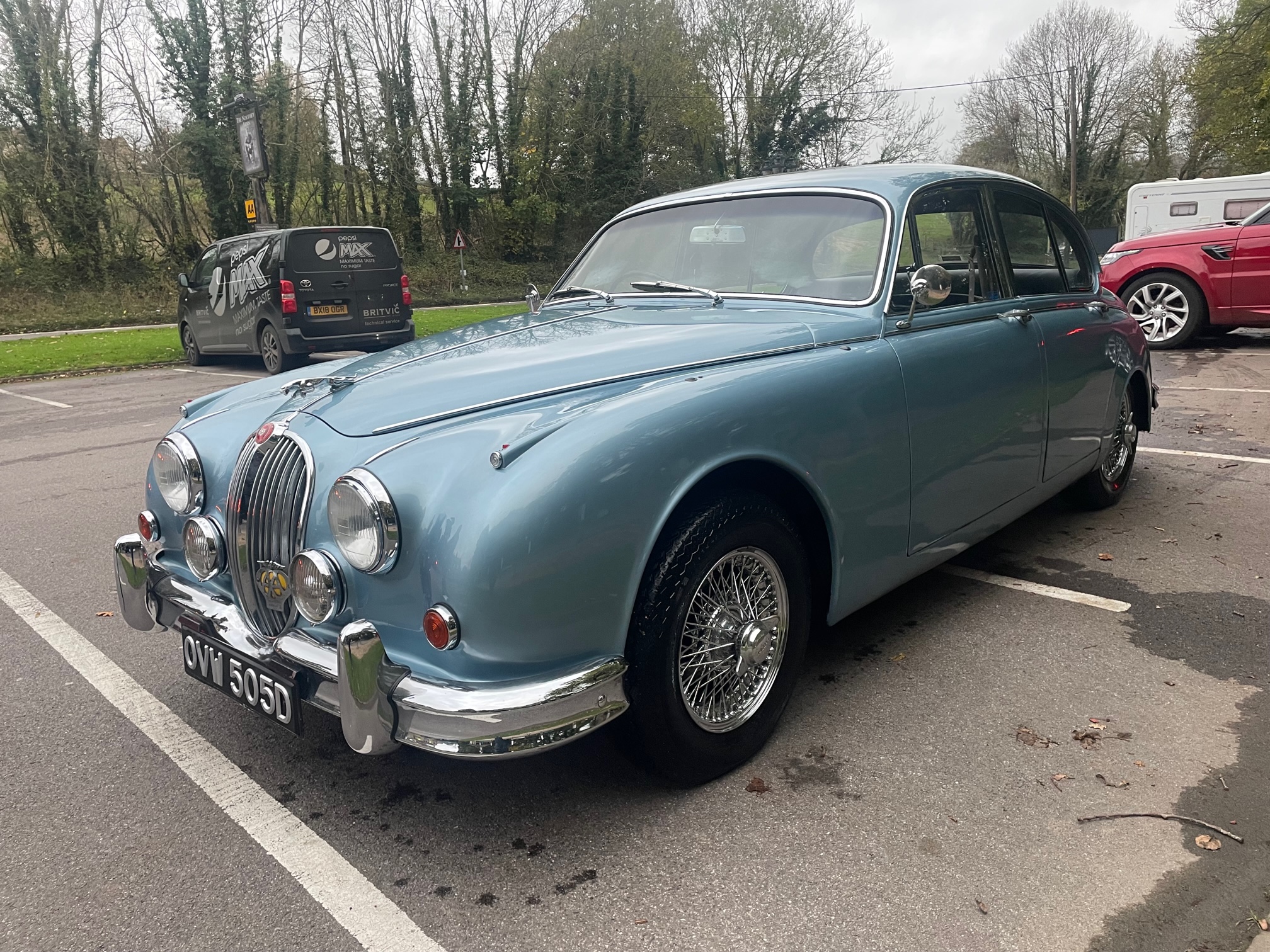 Description
---
Our Mark II presents as just what you would want. Super opalescent blue paint,sweet singing 3.4 with the all important manual and overdrive gearbox. Chrome wire wheels and a bulging history file full of receipts and documented restoration. What's not to like
The car drives as it should keeping good oil pressure and a nice steady temperature. Overdrive is spot on and the car cruises beautifully.
From the drivers seat there is that sweet sounding engine purring away and inertia seat belts to keep you firmly planted in the nicely patinated dark blue leather. It's a lovely place to be and a great colour combination.
The door shut with a gentle push. Always a good sign. It's a lovely car and worthy of consideration if you are in the market.
What's not to like? There has been some wing mirrors that are now removed with black grommets in place. Maybe we put the mirrors back? Same is the case for the radio aerial. Other than that she's a really nice piece of Coventry history that'll give much pleasure this spring season onwards