Aston-Martin DB6 Vantage
Year of Manufacture: 1967
---
Make:
Aston-Martin
Model: DB6 Vantage
Exterior Colour: Aston-Martin Old-English Pewter
Interior Colour: Black
Registration: ELZ888
Transmission: 5-Speed ZF Manual
Year of Manufacture: 1967
Engine Size: 4200cc
Fuel Type: Petrol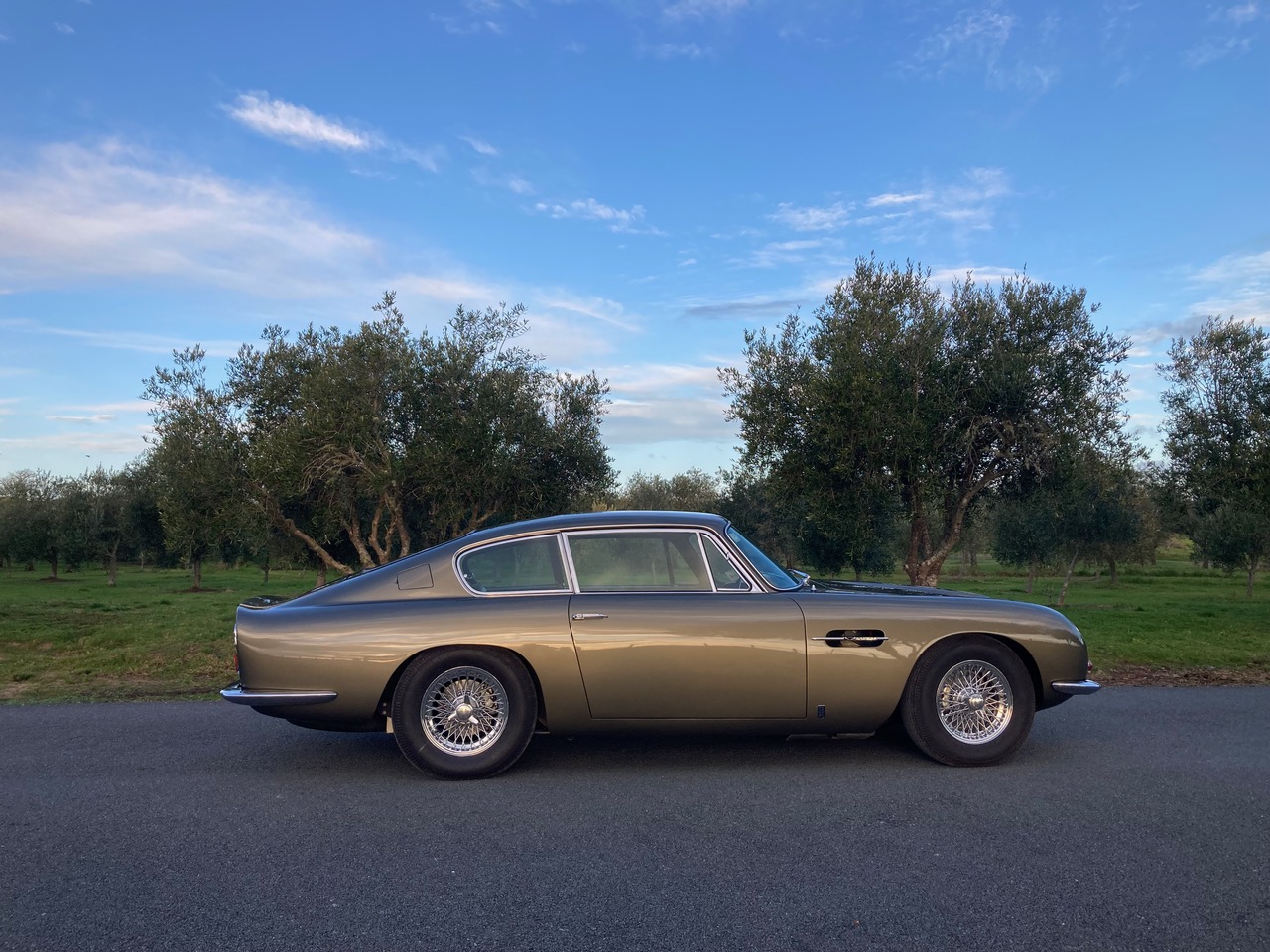 Description
---
The world is a small place these days. We are delighted to offer the UK and European collector car fraternity a piece of outstanding Aston Martin history in this 'regardless of cost' restored Vantage from a very discerning New Zealand based collector known to us for many many years. All of his cars are outstanding and this is no exception. I've always dreamed of spending summer in Europe and then summer in NZ and Australia. I couldn't think of a better way of seeing the magnificent country that is NZ than in a DB6! OR we can bring the car back to the UK for you to enjoy here.
Complete bare metal nut and bolt restoration (extensive photo history and receipts file) undertaken over 13 years (all new fasteners in stainless steel throughout, except where higher tensile required). Some small rust areas addressed in driver's side footwell (above master cylinders) and sills, metal replaced with new. Sills and other chassis cavities rust proofed. Two pot epoxy to underside, engine bay and boot, and textured black overcoat on top of that in wheel arches. "Lizard Skin" heat and acoustic paint systems (two separate treatments) to interior. Factory colour was Fiesta Red, purple when imported into New Zealand in 1980 (neither of those do this shape any favours), re-painted in a period- correct AM "Old English Pewter". New OEM headlining (and re-trimmed sun visors), new Wilton carpets and re-trimmed leather where required with correct OEM Connolly Vaumol black leather. Re-finished dashboard/glovebox.
Many upgrades including:
– Engine fully rebuilt to 4.2 litres (block machined by specialist
JMB Services in UK plus many JMB improved parts in
rebuild).
– 5 speed ZF gearbox, and diff, rebuilt.
– Conversion to efi with Jenvey Heritage Throttle Bodies
(designed to look like the original Webers. All original fuel
system parts, including Webers, still with car), twin electric
fans (does not overheat in traffic in NZ summer).
– EPAS from GTC Engineering, new smaller (15inch) steering
wheel.
– Uprated wiper motor (with intermittent function).
– Uprated brake boosters and new brake lines throughout.
– Quikfit retractable seat belts.
– Music connectivity from phone through hidden head unit in
customised centre console.
– New stainless steel exhaust, with improved "Jet-coated"
headers.
– New stainless steel bumpers.
– New heat deflectors.
– New screens front and rear.
– All new rubber seals everywhere.
– Harvey Bailey suspension (including Konis and uprated
sway bar) plus Aston Engineering improved lever arm
dampers at rear (original Armstrong Selectarides still with
car).
– Anything shiny that needed re-plating (if it was not replaced)
has been, with surfaces as per original.
Very strong performer, handles exceptionally well.