Dodge Viper Competition Coupe GT2
Year of Manufacture: 2007
---
Make:
Dodge
Model: Viper
Exterior Colour: Red
Interior Colour: Black
Registration: N/A
Transmission: Stick-Sequential
Year of Manufacture: 2007
Mileage: N/A
Chassis Number: C113
Engine Size: 8.4 Litre
Fuel Type: Petrol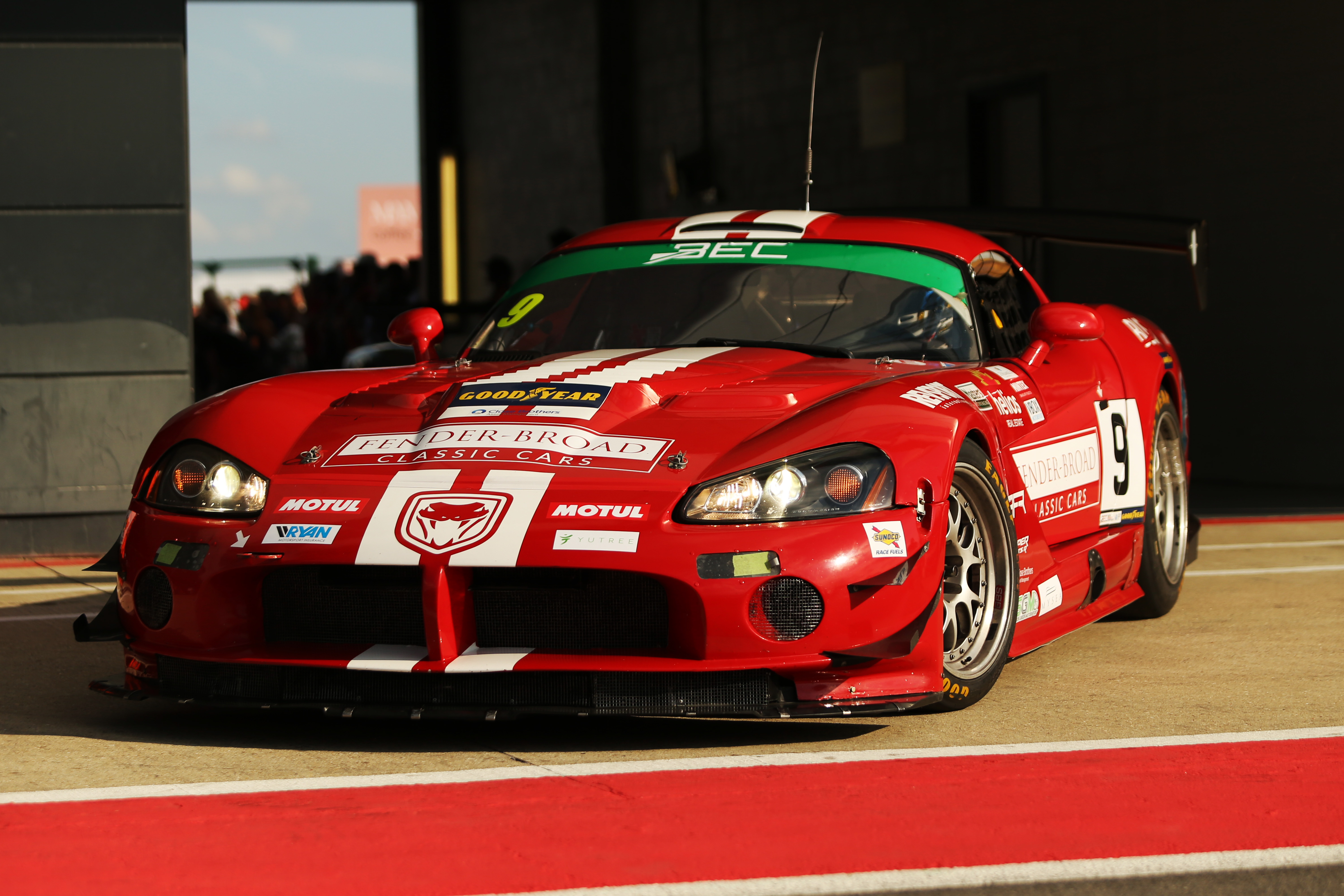 Description
---
Today, the Viper doesn't rest on its laurel garlands of achievement but continues to compete and defeat much more modern GT machinery in historic and modern GT races all over the planet. Such is the case with Viper VCC113 GT3 020
Delivered new to KRK Racing of Zolder, Belgium and attaining RAC club of Belgium Technical Passport for the start of the 2008 season VCC113 raced and won at Zolder, Dijon, Spa, Assen, Zandvoort and Dubai for KRK and Bas Koeten Racing from April 2008 to 2017. This history and passport comes as part of a substantial history file supplied with the car. Also on file is the FIA Technical form dated 1st May 2009 homologated the car to GT3 specification. Additionally there is a Viper Competition Service manual EMCO sequential gearbox service manual and a plethora of results, set up data from the cars racing exploits over 10 years to 2017.
From the Dubai 24 hours entry of 2017 this Viper had a 'rest' for a few years. Refreshed and shaken down in 2022 the Viper won again first time out in the 2 hour British Endurance Championship race and recorded fastest laps and outstanding pace at Silverstone Classic where a simple hose coming loose stopped the car winning outright the GT class in Endurance Legends Masters where the TV commentator remarked that of all the car at Silverstone the Viper was his 'favourite car'! Lofty praise indeed in an event with the finest race car on the planet in attendance
So, this Viper is for sale because the owner wishes to purchase a Le Mans 24hour £500k GTSR Viper. Such is the impact 660bhp and 1050nm of torque have had on the owner who himself is a very successful modern GT3 racer. The Viper is supplied with a full spares inventory of circa £40k to enable a full 24hour race campaign. The engine has only 5 hours track time and the same for the EMCO sequential and differential. If the car isn't sold then it will race again this season in the GT Cup or British Endurance Series and Endurance Masters Legends. Indeed the car can be supported at the track and in pre race preparation by the team who have supported the car last year and are very keen/anxious to retain their association with GT3 020.
A truly astonishing drive which for the price gives so much more pleasure than cars considerably more expensive. Surely an appreciating asset. Enjoy the in car footage to appreciate the thrill of racing Viper style.
Silverstone Classic Live Stream
https://www.youtube.com/live/97Esz6WLV1A?feature=share&t=29895
Silverstone Classic Race 1
Silverstone Classic Race 2
Helmet Cam footage
£125,000