Jaguar E-Type S1 4.2
Year of Manufacture: 1968
---
Make:
Jaguar
Model: E-Type Series 1
Exterior Colour: Opalescent Silver Blue
Interior Colour: Dark Blue
Registration: UYO190F
Transmission: 5-Speed Manual
Year of Manufacture: 1968
Mileage: 67,800
Engine Size: 4.2 Litre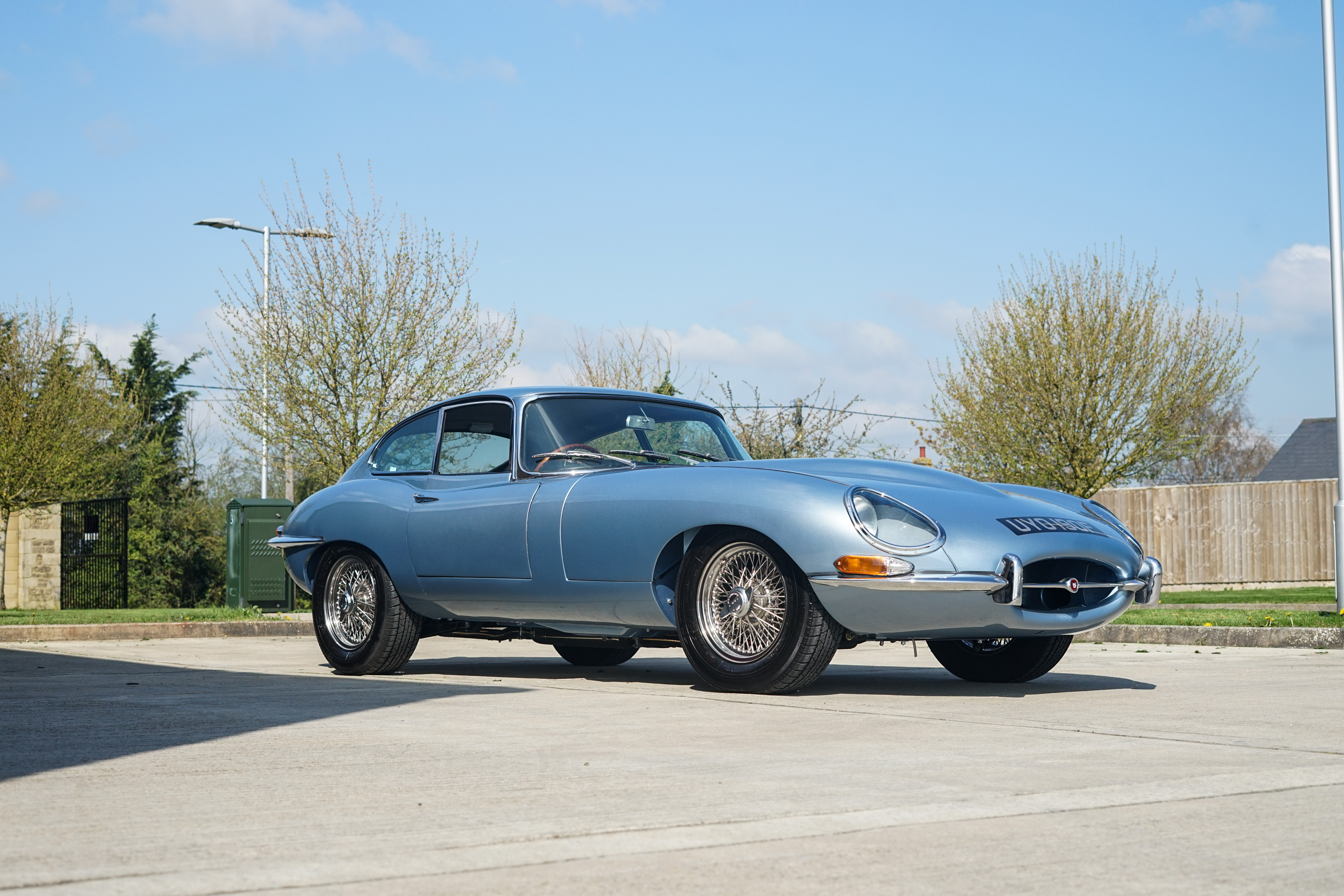 Description
---
What we have for sale here is simply the most outstanding restoration of any E Type I have ever seen. For sale on behalf of the owner and coming from an amazing collection of equally perfect cars is this most perfect series 1 4.2 fixed head coupe.
The statistics are that this is a UK right hand drive matching engine and body numbered car presented in the original colour scheme carrying its original number plate too. The JDHT heritage certificate on file confirms these details and records the car being registered as UYO192F in April 1968. The history file has its original green logbook recording those numbers and detailing just 3 owners to the point the car was restored.
From 2013 the car was meticulously and painstakingly nut and bolt restored without compromise to quality over cost and the result is simply magnificent concours perfection.
The car has some subtle, expensive and very useful upgrades to make it drive as well as it looks. Brake and cooling upgrades are fairly common on an E Type restoration. This car has the best of them. However, this car has been fitted with wider aspect competition chrome wire wheels which make the car look more muscular and purposeful but harder to steer and park. So the restoration included fitting EZ speed sensitive power steering.
The E Type of the 1960's was geared to engine rev quite highly so to enable 90mph 3000rpm cruising there is the Broadsport MT75 5 speed gearbox fitted.
These quality upgrades make the car a delight to drive, stop and keep its cool. What about the passengers? The E Type fixed head coupe can be a very warm place to sit and so the restoration has included the installation of Jaguar specialist Clayton of Coventry's air conditioning system.
The result of all of this work is as I have said the finest restoration of an E Type I have ever had the pleasure to drive. The car really does deserve to be driven. It sits as a concours example the obsession of a most fastidious owner. If you want the finest E Type FHC in the UK then I suspect you have found the car. You most certainly couldn't restore this car for the price we have it for sale for. So if you must have the best then here it is
£129,995