Jaguar Mk2 3.8
Year of Manufacture:
---
Make:
Jaguar
Model: Mk2
Exterior Colour: Red
Interior Colour: Grey
Fuel Type: Petrol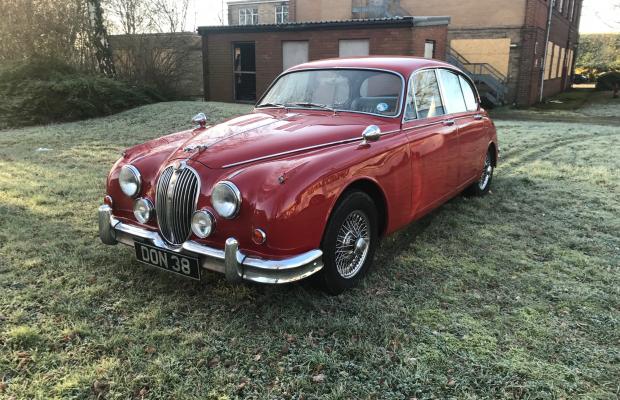 Description
---
We are very pleased to offer DON38 for sale. Prepared especially for highly regarded Formula 3 racer Don Parker by Jaguar under the instruction of Lofty England in the spring of 1961 to recognise his retirement from a hugely successful racing career in F3 that was followed by a season racing an XK150.
Parker kept the car for 2 years and the car then went into long term ownership for some 34years before passing through a couple of further owners and onto the present owner who has researched and compiled a remarkable history file for the car which crucially has a photo Parker collecting DON38 from Henleys.
The car is presented with the fast road modifications ordered by Lofty England including the 9.3:1 compression ratio engine rebuilt by SIGMA mated to twin 2" SU's that are at the heart of its engaging performance. There is a recent JEC article titled 'Is this the fastest Mark 2 Jaguar ever built for the road?' A question that hints at what this car is capable of.
Presented in superb all-around condition and largely unrestored. If you are looking for a beautiful fast road Mark II with a unique and thoroughly documented history then you have found it.